Your Planning - Weddings in Zakynthos Greece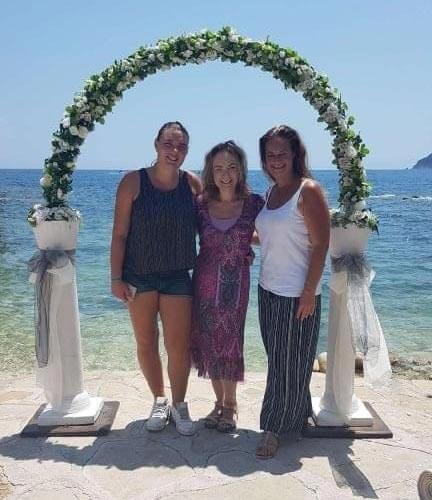 When booking your wedding it is very important to know you are in good hands and that even the smallest of details will be taken care of by our team in order to ensure you have the wedding of your dreams.
Our role is exclusively the provision of wedding planning services rather being a travel agency or hotel that has branched out to weddings too. We also have a policy of just one wedding a day so that we can give our full undivided attention to that one wedding so that each couple feels special and unique and not just one of several weddings that day.
Our office is based in Gaitani where you are very welcome to visit for our pre wedding meeting to discuss all the details of your wedding. However as we respect your valuable holiday time (not wishing to impose on those precious days that you are probably counting on to get that lovely wedding tan!) and to save you on unnecessary extra transport costs, we offer the complimentary personalised service of coming to meet you at your hotel where we can meet either in the reception or in the privacy of your own space.
This also means it is easy for your family to be present at your meeting too and also makes it easy for us to have a mini rehearsal.

Our wedding planning service offers you full support with a professional and personal touch from start to finish as follows: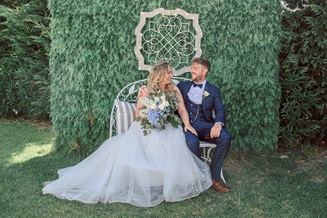 Pre arrival
* When you contact us we will provide you with advice and information on the available venues and prices so that you can choose the venue which best suits you, your guests and your requirements.
* Once you have decided on a date and a venue we will take care of booking the town hall and the venue so that everything is securely confirmed.
* We will send you details of extras such as flowers, arches, photography and videography so that you can put together your own tailor made wedding package.
* We provide detailed step by step guidelines for the required documentation with timely reminders for when you should get started and follow up correspondence to see how you are getting on.
On arrival in resort
* Our pre wedding meeting will take place the day after you arrive where we will go through the details of your orders and the itinerary of your wedding day including the exact order of ceremony with music and readings. We will also take care of all legalities and make any rehearsal and hair & beauty appointments.
Your Wedding Day
* We personally deliver your flowers to your hotel to make sure they are to your satisfaction and then leave you to enjoy your pampering with the hairdresser and beautician and go on to prepare the wedding venue in plenty of time to greet and welcome your guests.
* We are with you throughout your ceremony which takes place in Greek translated into English by your wedding planner. We guide you through the ceremony with your chosen readings, vows, exchanging of the rings and 'walk out' down the 'aisle' to the music of your choice as planned in our meetings. We will coordinate all arrangements so you are relaxed and free to enjoy your special day with your family and friends with the photographer capturing all those precious moments.
* If required we stay with you for your reception to help organize the speeches, cutting of the cake, the first dance and of course DJ, Greek dancers and fireworks.
Post wedding meeting
*We will arrange for you to choose and receive your photographs and also your marriage certificate translated into English before you go home. We will bring these to you at your hotel leaving you to enjoy the rest of your relaxing holiday on this beautiful island of Zakynthos which was host to your Alexandras Dream Wedding.
Countless hours of planning and preparation go into making your special day perfect for you but we love our job and our reward for all the hard work is seeing your love and happiness as you become husband and wife in front of your family and friends.